We supply high quality retail and foodservice products for almost a century now.
We specialise in a wide range of both raw and cooked retail and bulk meat products.
Contact us now to find out more.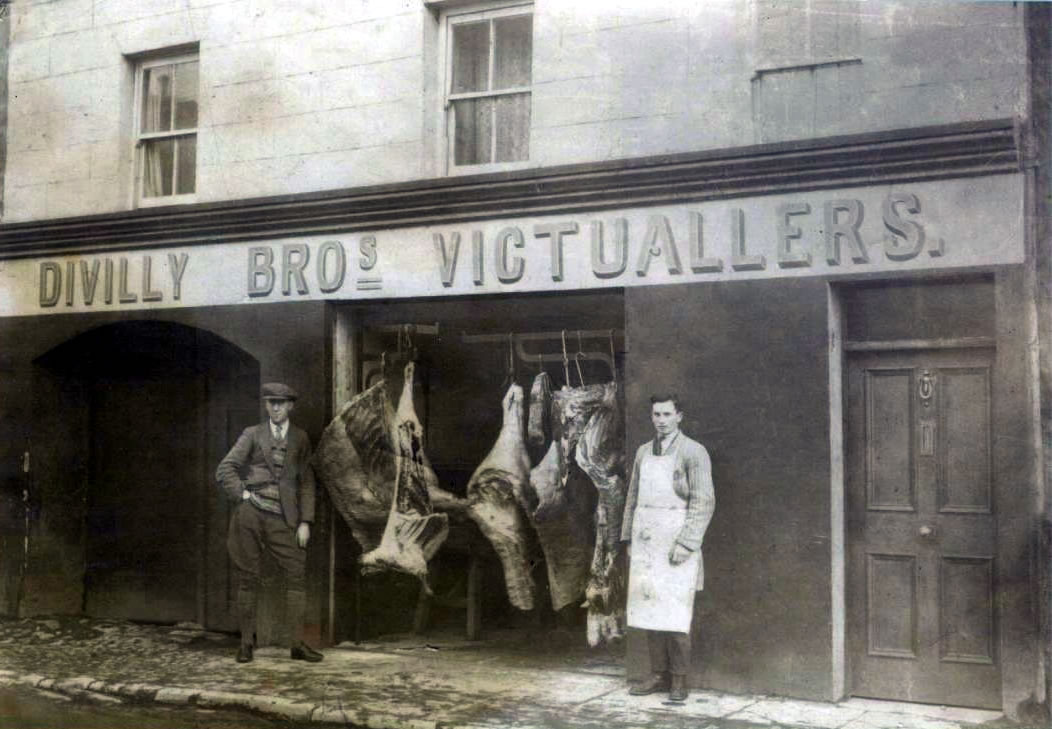 MARTIN DIVILLY, FOUNDER, PICTURED ON THE RIGHT, 1927
A history of Divilly's Ltd.
From modest beginnings almost a hundred years ago, Divilly's has gone from a small & local operation with an emphasis on customer service & high quality, to one that covers the entirety of Ireland whilst still maintaining the same core & key family values.
High Quality
We source our meat from only the best suppliers.
Family-Owned
Three generations of Divilly's have ran the operation.
Customer Service
For us here at Divilly's Meats, the customer's satisfaction is vital.
Irish Sourced
Sourcing local produce is absolutely crucial to the company's vision.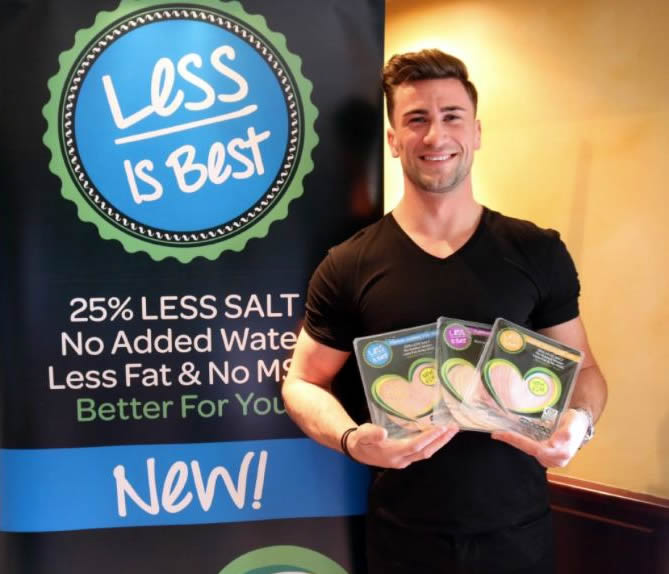 MR IRELAND WAYNE WALSH PICTURED WITH OUR LESS IS BEST RANGE
Our 'Less is Best' Range was developed for those conscious about their health, and we have an entire range that ensures what you consume is 100% beneficial to you.
25% Less Salt
Reduced salt to benefit the heart & overall health.
Low Fat
Contains far less fat than competing ranges.
No MSG
MSG has recently been linked with multiple diseases.
No Added Water
100% pure meat, no additional water
Interested in producing your own brand?
We've got a wide range of own-brand products that enables you to produce your own brand without the hassle of production.
Get in touch with us to see how we can help.
Click through here to learn more & to see our partners!
What our customers say...
"Divillys supply us with a great range of products both for our retail and deli offerings which are of the highest standard and at a competitive price point. Divillys have supplied us for many years and are always efficient and reliable and if called upon they are flexible and willing to go the extra mile to meet our needs."
Liam Glynn
Centra Store
"Divillys supply us with a great range of products all year round. From start to finish of any order Peter and Shane are always involved, Divillys are nothing but professional in what they do and always go that extra step to make the customer feel at ease."
Brian Wilmott
Pork & Bacon Limerick
"We have been fortunate to create some of our top of the range, artisan products with Divilly's quality Irish ham. This has enhanced the flavour profile of our food and improved our ranges. As we worked on improving our supply chain with intentions of making it more efficient, Divilly's of Galway was a clear choice.
Sourcing from another Irish family run business has allowed us to carry out seamless transactions and in turn reduce our overall transport carbon footprint. We are excited to deal with a company that shares similar sustainability and quality standards providing us with confidence and reassurance that each of our products are made with the best ingredients in the industry."
Lukas Vajega
Deli Lites